Network Surveillance
Network Surveillance - ICONS
Data and insight are central to successful support
ICONS is designed for Network Operators and Service providers to reduce and shorten support calls by strengthening the capabilities for end-user support and network performance diagnostics. ICONS collects data on the network performance via telemetry streaming, and turns that data into clear insights and suggestions for remedies for issues without even involving the end-user. Enabling you to create a proactive support organization and giving you great insights into your customers device performance.
Read more
Many underestimate the business potential of managing your network in an intelligent way. But being able to monitor your network in an immediately understandable visual way is a low hanging fruit when optimizing both your customers' experience and satisfaction - and your end-user support.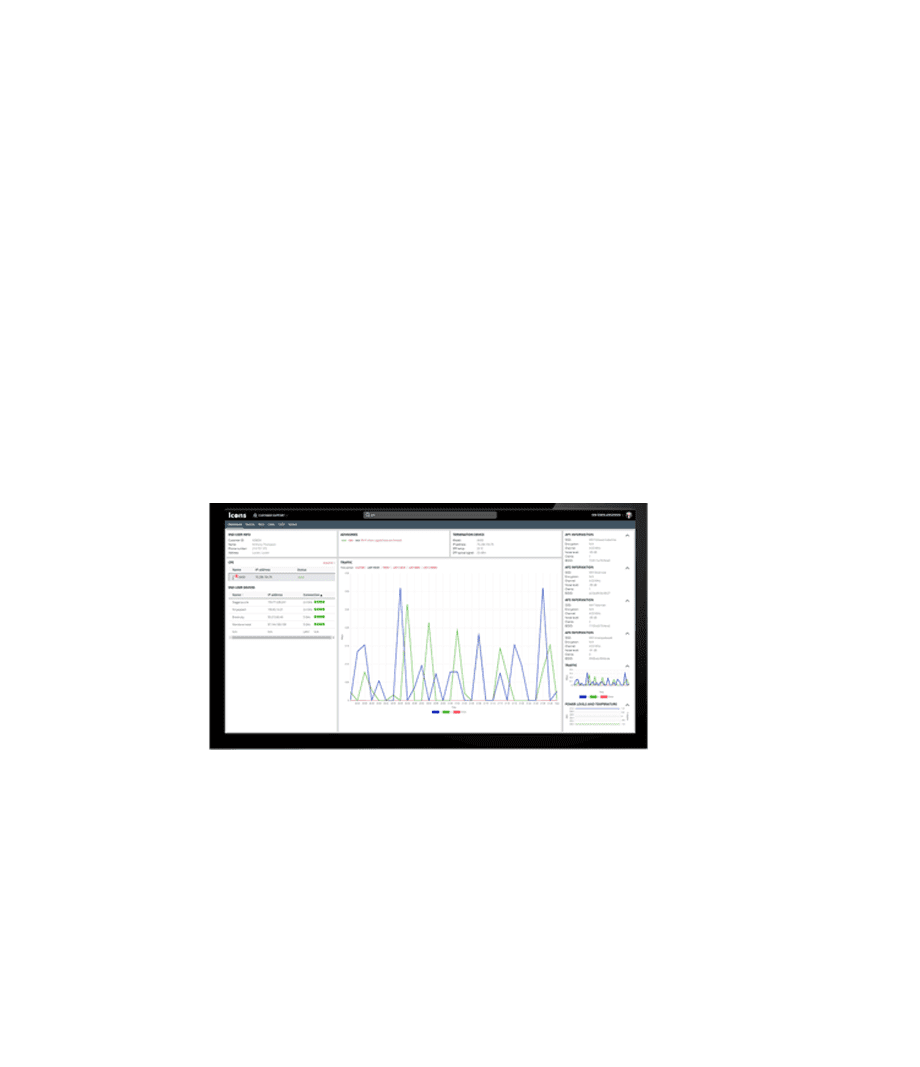 Network Surveillance - ICONS
Off-the-charts reliability
Proven by the high uptime, strong technical performance and extremely low field failure rates across products
Best-in-class Wi-fi
With unique hardware & software design that deliver amazing throughput by the latest Wi-Fi 6 standard
Ease of control
With an impressive number of management protocols integrated and supported
SWAP technology
Unique SWAP technology allows for super-quick installation of FTU and end-user SWAP
SPEND FIVE MINUTES
AND SAVE MONEY
Are you an internet service provider or a network operator? Spend 5 minutes and get an instant estimate of your savings based on your historical data. Send us your yearly roll-out, CPE installation time, yearly replacement volume and RMA. You will receive an indication of your potential 1-, 5-, and 10-year savings.
Give us a ping
Do you have a unique challenge or set of requirements? Send us a message.
We can explore a customized solution that can deliver amazing services
to your customers and help you stand out from your competition.
Take it for a testdrive
Interested in testing our product? We'll send you a free sample so you can test its CPE performance in your lab. Send us a quick message
and we'll take care of the rest.