Customer support tool
ICONS - Customer Support Tool
In-Home Real Time Network Monitoring
ICONS is designed for Network Operators and Service providers to reduce and shorten support calls by strengthening the capabilities for end-user support and network performance diagnostics.
The in-home monitoring tool enables 1st, 2nd and even 3rd line supporters to troubleshoot customer issues efficiently. Through intelligent insights based on advanced algorithms, ICONS makes it possible to reduce the time on support calls dramatically. With a real time view directly on customer CPEs and even end-user devices, ICONS is helping support-personnel to efficiently solve issues with the customer on a one-call basis. 
From the moment a customer calls the support desk, it's crucial quickly to acknowledge or politely reject the issues by having the right data available and have a convincing and professional approach to the customer. Insights additionally reduce the amount of units replaced by support because the root-cause was not identified and a replacement of the CPE was the only way out.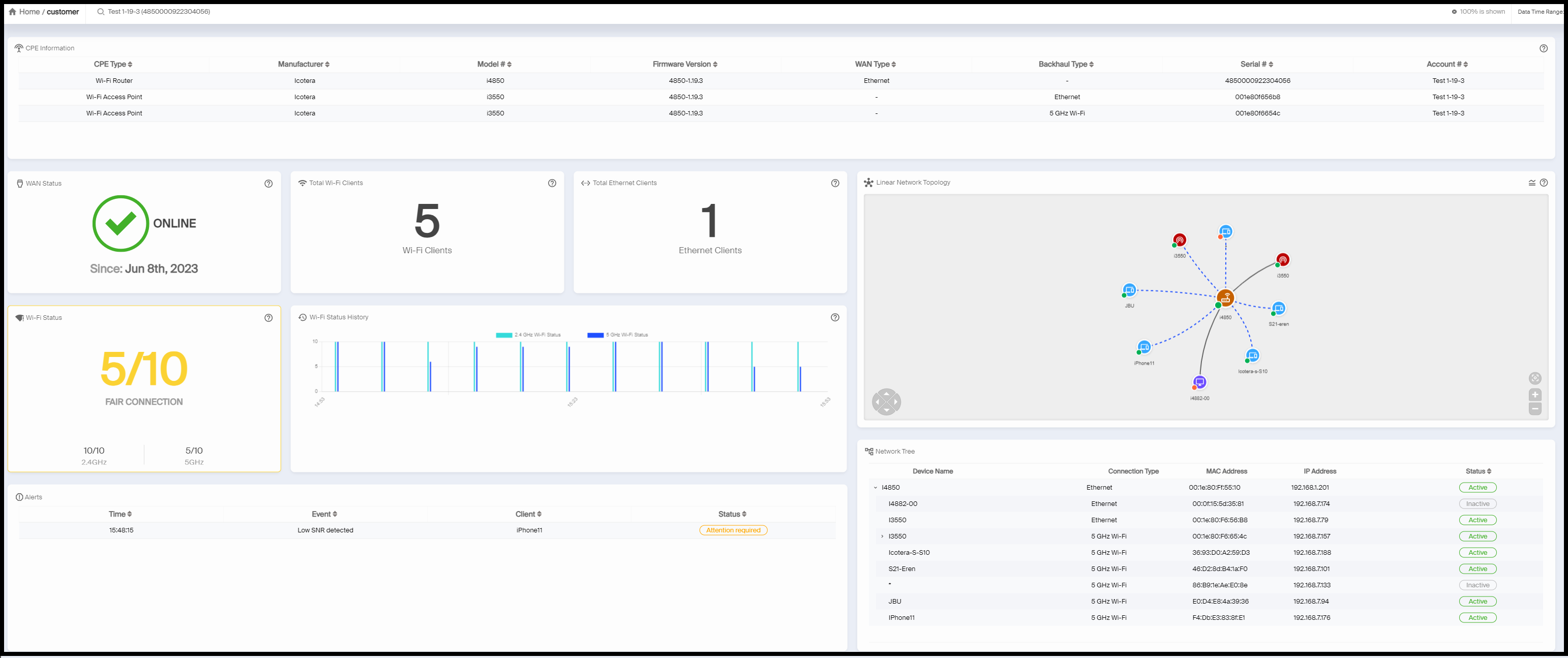 ICONS - Customer Support Tool