Empower your 1st line support
- and reduce OPEX
When end-consumers call a help desk, having in-home performance issues, the first-line supporters are in the firing line. As a main goal, network operators and ISPs should always strive to solve in-home performance issues with first-line supporters to keep the cost as low as possible. But often first-line supporters find themselves more ore less searching in the dark having to solve issues based on poor input from end-users unfamiliar with the technology.
With an intelligent network monitoring system, you can change all that. With over 70% of the help desk calls being related to Wi-Fi, network monitoring incl. in-home Wi-Fi is set out to be a real gamechanger for the support. Not only taking the help desk function to the next level by enabling Network Operators and Service providers to reduce and shorten support calls (OPEX reduction) due to enhanced capabilities for support and network performance diagnostics, making their business more profitable - but also by improving the customer satisfaction significantly.
Network monitoring
Network Surveillance - ICONS
Data and insight are central to successful support
ICONS is designed for Network Operators and Service providers to reduce and shorten support calls by strengthening the capabilities for end-user support and network performance diagnostics. ICONS collects data on the network performance via telemetry streaming, and turns that data into clear insights and suggestions for remedies for issues without even involving the end-user. Enabling you to create a proactive support organization and giving you great insights into your customers device performance.
Read more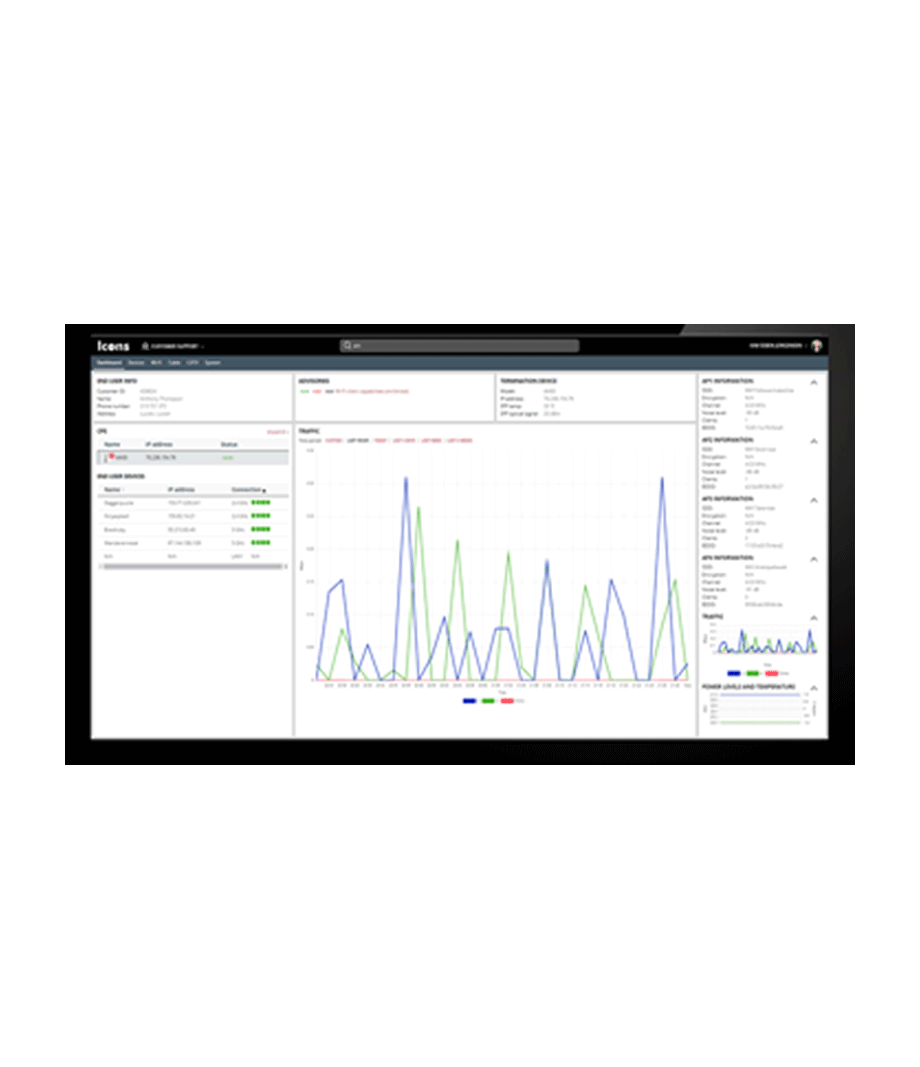 Network monitoring
Wi-Fi App
Enables end-users to set up the best performing Wi-Fi network
The Wi-Fi App is a user friendly tool for end-users to set-up and control their in-home Wi-Fi network to make the most of it. The App is extremely easy to use and provides access to Wi-Fi network overview and optimisation, speed test and in-home problem detection. It also enables customers to modify SSID's, device names etc. The App even suggests re-positioning and need of additional Access Points to increase coverage and performance.
Read more