P2P layer 3 device - i6850
P2P Integrated layer 3 device - i6850 Series
One box that covers all your needs
The Icotera i6850  integrated layer 3 device is cutting edge technologie - made simple in a one box solution. Termination and connectivity in one, both wired and wireless. The unit is able to deliver gigabit performance in homes and working environments around Europe.
i6850 has Layer 2-4 functionality, delivers backwards compatibility and includes Wi-Fi 5 - wave 2. Second to none when choosing the best fiber architecture, ensuring a strong Wi-Fi experience to the consumers.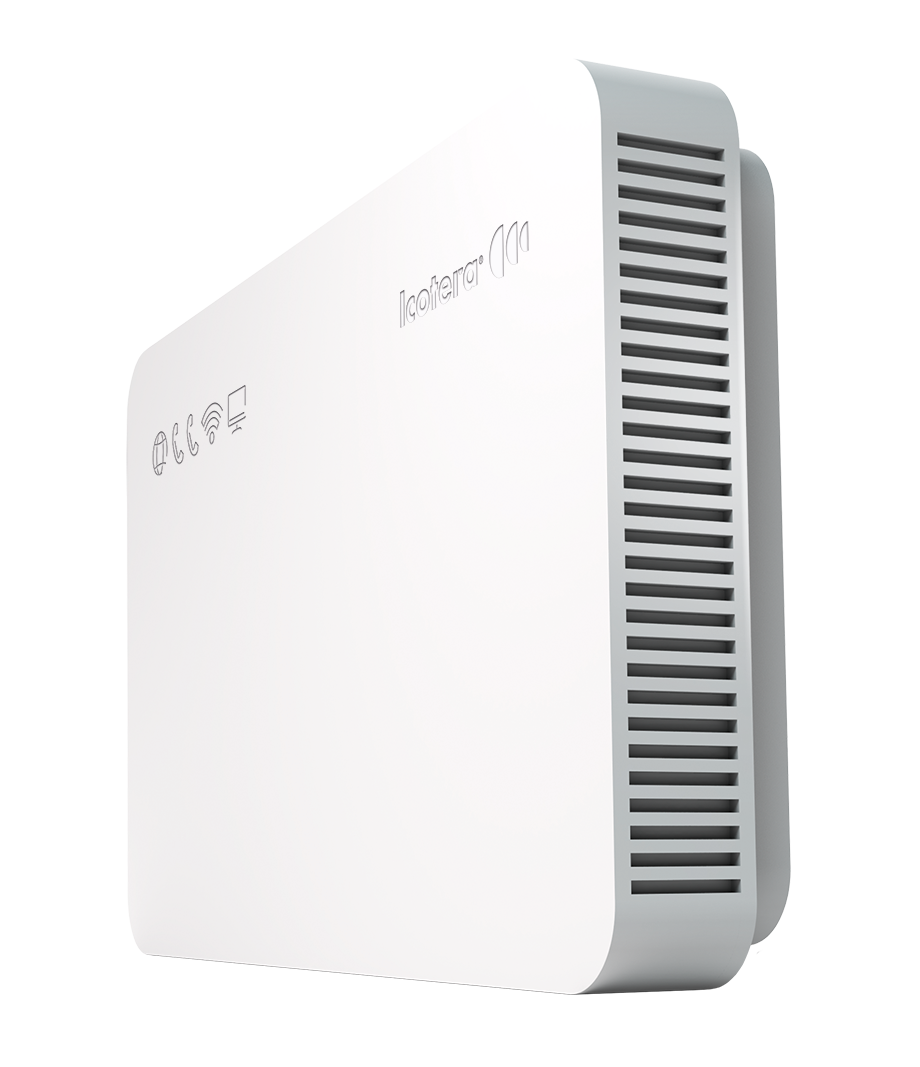 Configuration Possibilities
P2P Integrated layer 3 device - i6850 Series
Gateway Interface Configurations:
Model
Uplink
LAN
USB
POTS
CATV
Wi-Fi
Antennas
i6851
BX20
4x
2x
2x
1x
802.11b/g/n + 802.11ac
2x2 int. + 4x4 int.
i6855
BX20
4x
2x
2x
802.11b/g/n + 802.11ac
2x2 int. + 4x4 int.