GPON FTTH ONT - i590x Series
Residential GPON FTTH ONT - i5900 Series
Beyond gigabit performance
The residential i5900 ONT is driven by the purpose of bringing a powerful internet experience to end-users and lowering your opex. The unit offers all you need when it comes to broadband, including 2,5G port, and is delivering seamless monitoring and power to the end-users. The ONT is as flexible as it gets. The unit is easy to install and can also be used with or without routing. The unit offers an innovative set of features and is best in class when it comes to option based requirements.
The i5900 is vendor independent and provides exceptional Layer 2 and Layer 3 functionality.  
As an optional feature, this optical network terminal offers a complete and customizable filter solution with low-pass filters for individual RF channel plans.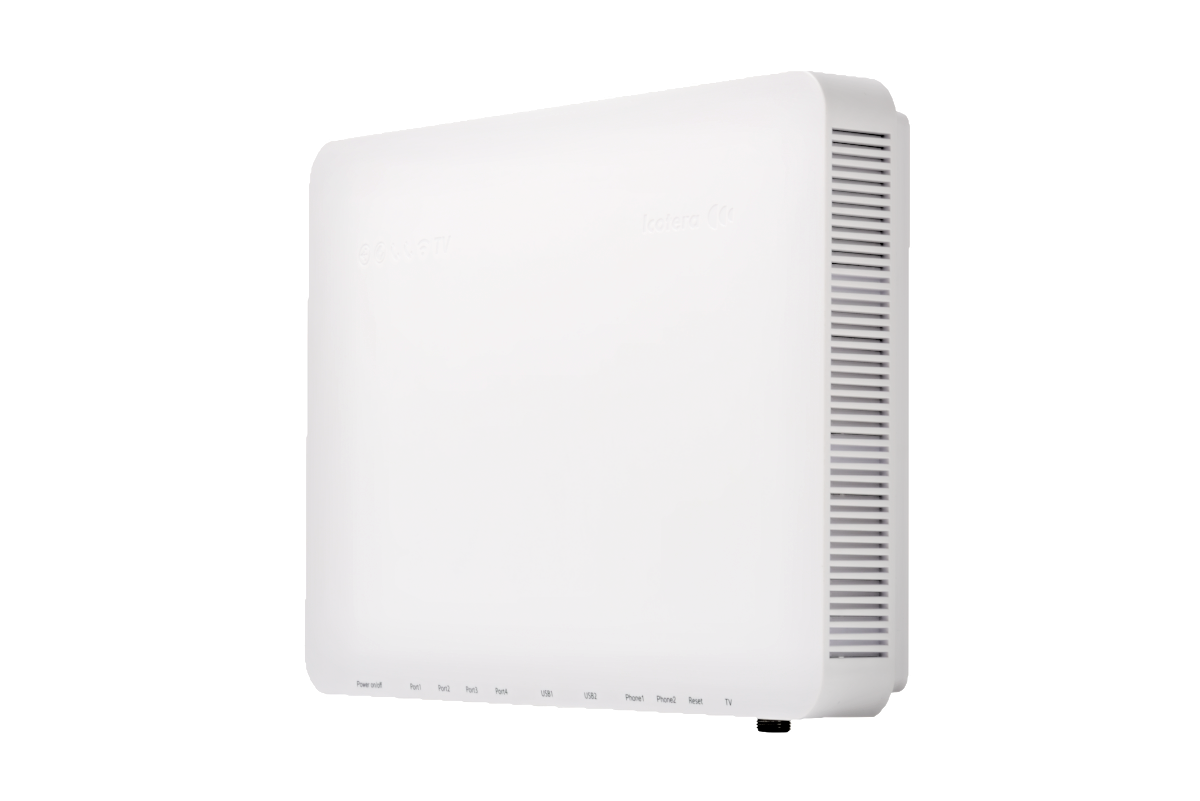 Configuration Possibilities
Residential GPON FTTH ONT - i5900 Series
Gateway Interface Configurations:
Model
Uplink
LAN
USB 2.0
USB 3.0
POTS
CATV
Wi-Fi
Antennas
Bottom
i5900-00
GPON/MSGW
4x1G 1x2.5G
0
0
2
High
None
None
FTU