Network X 24th - 26th of October 2023, Paris, France 
Meet us at Network X 2023 and hear all about how to improve and secure your customers' internet experience with next generation XGS-PON technology and best-in-class Wi-Fi. A successful connected home provides the user with maximum coverage in all rooms, it supports multiple devices, and it allows users to utilize their entire bandwidth.

Meet Icotera at Network X 2023 - Booth F14 

Stop by our booth and experience the strong performance, unique design, and superior quality of our products and solutions within high-end Wi-Fi, real time in-home monitoring, and intelligent fiber termination. Our solutions offer full flexibility, seamless interoperability, and eliminate the risk of service provider vendor lock-in.
Highlights
Next generation fiber termination

Best-in-class managed Wi-Fi 

Real time monitoring of in-home networks

Improved device integration

Reduce cost of CPE equipment
Let us help you deliver a powerful Wi-Fi solution and ensure smooth and stable coverage in your end-user's homes, keep end-users happy and avoid spending unnecessary resources on costly support sessions. In the long run, this will help you manage costs better and lower your TCO.
Meet the Icotera Team:


Erik Søe-Pedersen, Chief Sales Officer
BOOK MEETING at Network X 2023

Johan Westerberg, VP Sales Nordics
BOOK MEETING at Network X 2023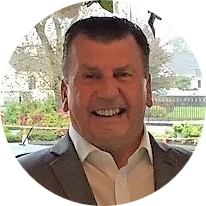 Ian Spindler, VP Sales UK & Ireland
BOOK MEETING at Network X 2023


Jens Bundgaard, Technical Program Manager
BOOK MEETING at Network X 2023

Network X 24th - 26th of October 2023, Paris, France
Network X brings together international leaders across Fixed Networks, Mobile Networks and Telco software to offer the world's most comprehensive B2B telecommunications industry event. 
The event features expert insights from key global stakeholders including government representatives and regulators, industry associations, as well as enterprises that are already maximising the benefits of telco innovations which provides you with the opportunity to explore the latest telecoms industry developments, company and regional insights, and technology innovation
Register for Network X here
Read more about Network X here​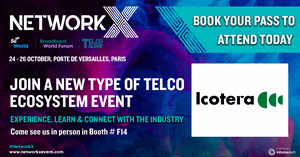 Book meeting