ANGA COM 23th - 25th of May 2022, Cologne, Germany
ANGA COM is Europe's leading business platform for Broadband, Television and Online. It brings together network operators, vendors and content providers on all issues of broadband and media distribution.
ANGA COM's key topics include Gigabit Networks, FTTX, 5G, OTT, AppTV, Cloud TV, Video Streaming, Smart City and Smart Home. The last ANGA COM counted 390 exhibitors from 33 countries and more than 18,000 participants from 82 countries.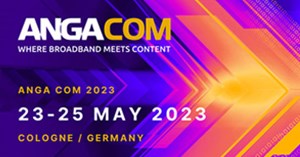 Book meeting