Icotera's gateways have received the Red Dot award in product design, winner 2013! The Red Dot award is one of the largest and most prestigious contests in the world, with a record-breaking field of 4,661 products being judged in 2013. The award symbolizes high design quality, expressing innovation in form and function in an exemplary manner. We at Icotera are very proud to have our strong belief in best Danish practices in design and engineering awarded by Red Dot.

Our gateways offer:
Design that makes a difference
The housing of Icotera gateways has been designed with both aesthetics and practicality in mind. In addition to holding the most powerful fiber optical residential gateways on the market, they also set a brand new standard for ease of installation and maintenance. This innovative design minimizes the total cost of ownership, delivering significant savings to our customers.
What's more, our units have been created to seamlessly fit in with the interiors of both modern and traditional households, with a discreet and compact design that still leaves a lasting impression.
Due to our strong belief in the best Danish practices in design and engineering, our units have even been recognized with a prestigious Red Dot award in product design.
It is not all about design though - fiber optical networks, including the fiber infrastructure that sits within end-user's households, benefits from an extremely long life, on a par with traditional telephony cabling. At Icotera we appreciate the longevity of this technology, which means that our fiber termination units have also been engineered to support future generations of fiber optical gateways.
Advanced slide-on system
The innovative slide-on system featured in our fiber optical gateways has been designed to make it simple to change gateways without interfering with the fiber installation. This dramatically cuts the costs for network operators, while making it easy for end-users to replace their gateways.
This feature is an integral part of Icotera FTUs and gateways, allowing for mechanical fixtures and the simple removal of the gateway, as well as facilitating stable and reliable optical interconnections.
The mechanical interface is "generic"in design, and will feature over the many future generations of gateways, making for easy upgrades, simple maintenance and reduced costs.
Multi-purpose Fiber Termination Unit
To support the expected impressive longevity of fiber installations, Icotera has designed an advanced, "generic"Fiber Termination Unit (FTU).
This FTU supports all types of fiber installation methodologies, and facilitates the use of single or dual fiber in both cable and tube. The FTU provides sufficient space for winding up and reversing the fibers in accordance with minimum bending radius requirements of standard fibers. There's also plenty of room for a gas block, fixtures for splicing rods, and a Wavelength Division Multiplex filter.
This innovative design allows for a high quality standard of fiber installation, while minimizing labor and reducing the cost of installation and maintenance.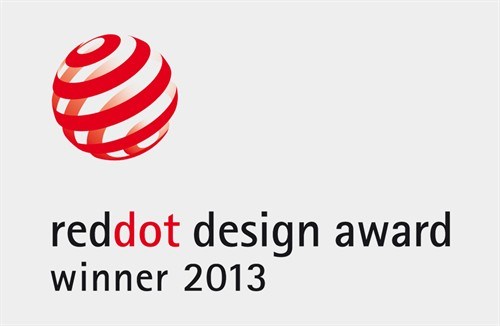 Sign up for our newsletter here