A step towards the next generation Smart Home, the 2-in-1 solution: Icotera FTTH CPE Gateway + CSide Smart Home platform
Through this strategic partnership, Icotera brings to their customers - service providers in the telecommunication and energy sector – the possibility to take a step forward, towards a world with more sustainable and efficient homes by integrating advanced smart grid technologies with the installed base of broadband infrastructure.
Several hundreds of thousands of FTTH broadband customers in Europe use Icotera Gateways to benefit from advanced FTTH broadband infrastructure. Following the growing demand from service providers and network operators, Icotera is now offering new products to their customers, which includes the deployment of a range of innovative market-driven Smart Home value propositions and business models.
By integrating an advanced cloud-based Smart Home platform, Icotera now offer a complete range of value-adding Smart Home services covering four key areas:


Advanced Energy Management Tools
Home Automation Services
Security & Video Surveillance
Next Step Broadband Tools

CSide CEO, Francisco Gonçalves, commented on the partnership: 
"The strategic partnership with Icotera will help telecommunication and utility companies engage with their customers in a unique and powerful way together with increasing their service portfolio. Bundling advanced optical fiber infrastructure with cloud-based technologies enables innovative broadband and energy management services to be offered to customers, increasing their comfort and safety"
Icotera CCO, Danny van der Poel added:
"The Smart Home platform is a fantastic add-on service to our high-quality Fiber-to-the-Home CPE gateways. Our FTTH CPE's are centered around bringing fast and reliable internet connections to end-users through our customers' superior fiber-network infrastructure to give end-users a great internet experience. The partnership with CSide enables us to improve this experience even further by offering a great Smart Home platform through our gateways, to deliver fantastic opportunities for additional revenue streams for our customers and excellent Smart Home services to their subscribers".
The partnership is already in full effect with customers testing the integrated Smart Home solution which will be an optional add-on feature for all Icotera customers in the future.
-------------------------------------------------------------------

CSide is a global technology solutions provider, part of CentralCasa group that was founded in June 1999 by specialists in information technology, telecommunications, image processing, home automation systems and web design. CSide delivers value added services for mobile and fixed network telecommunication providers in a variety of fields, namely home automation, interactive media, remote digital surveillance and security systems.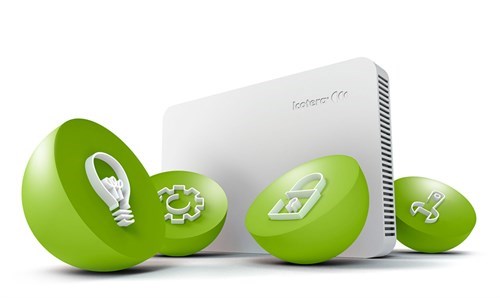 Sign up for our newsletter here