Icotera will be at the 2017 FTTH Conference, booth S02, on 14th-16th February, in Marseille. We will exhibit our innovative and beautifully crafted CPE solutions within Point-to-Point and GPON. During the conference we will also demonstrate our unique Smart-Home platform, which enables great functionalities for end-users while at the same time offering additional revenue streams for service providers.
Join us at our booth for a discussion on how we can help your business grow. 
The FTTH Conference, organised by the FTTH Council Europe, is the biggest FTTH related conference in the world. It is recognized as the main networking location for everyone interested in the topic of fibre access networks.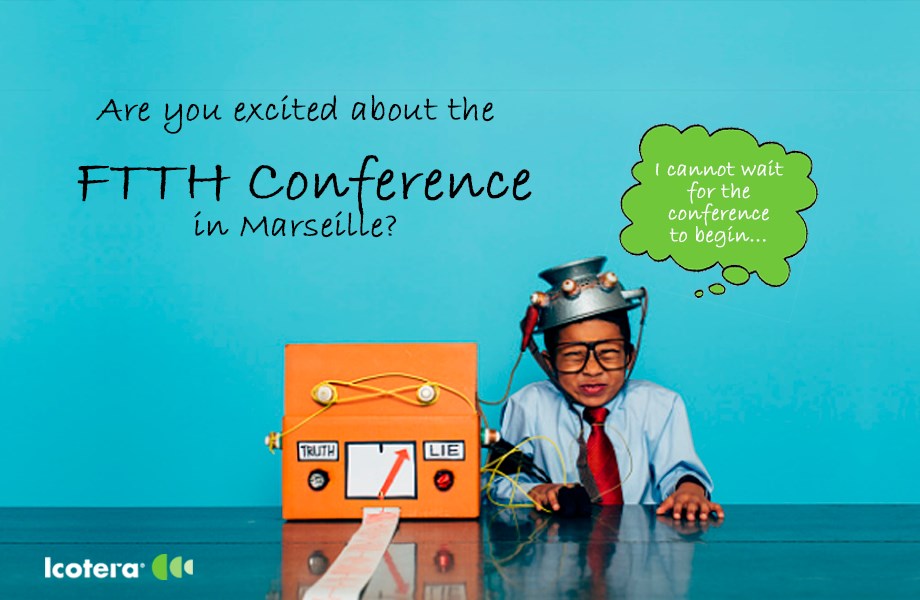 Sign up for our newsletter here