Wi-Fi App
Wi-Fi App - Secures the best Wi-Fi Experience
Enables end-users to set up the best performing Wi-Fi network
The Wi-Fi App is a user friendly tool for end-users to set-up and control their in-home Wi-Fi network to make the most of it. The App is extremely easy to use and provides access to Wi-Fi network overview and optimisation, speed test and in-home problem detection. It also enables customers to modify SSID's, device names etc. The App even suggests re-positioning and need of additional Access Points to increase coverage and performance.
The App is available in Apple App Store and Google Play for Android users and is ready to secure better connectivity for your customers.
It's for the Internet provider to control the app's availability for end-users to use it on Icotera products. Please contact your provider for information concerning availability.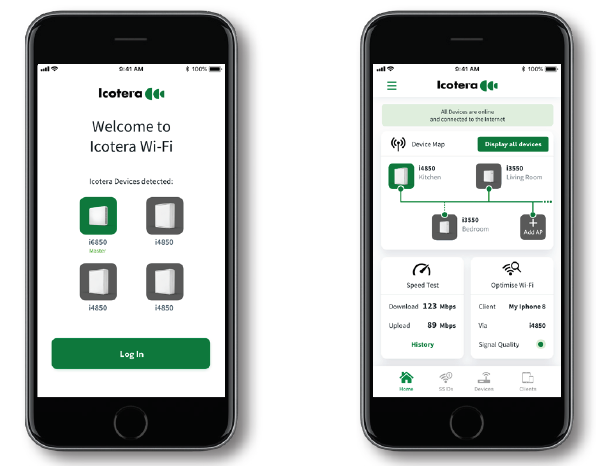 Wi-Fi App - Secures the best Wi-Fi Experience